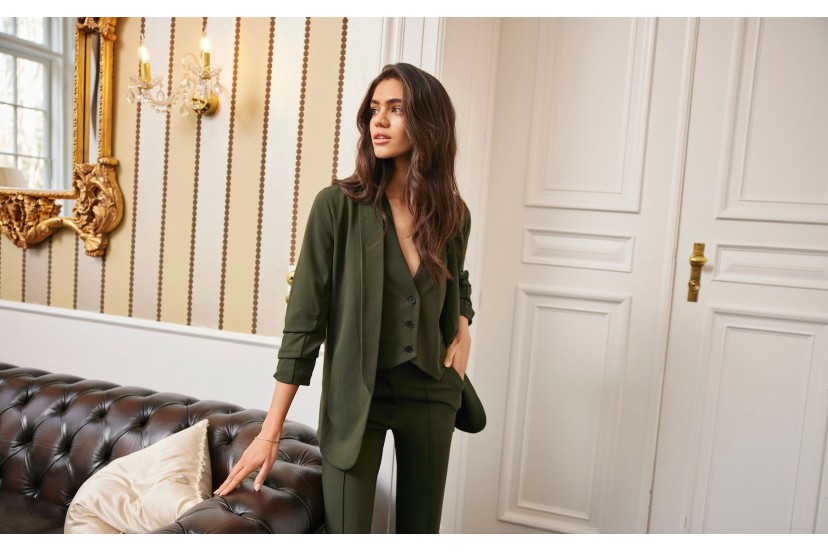 Back to work: key pieces for returning to routine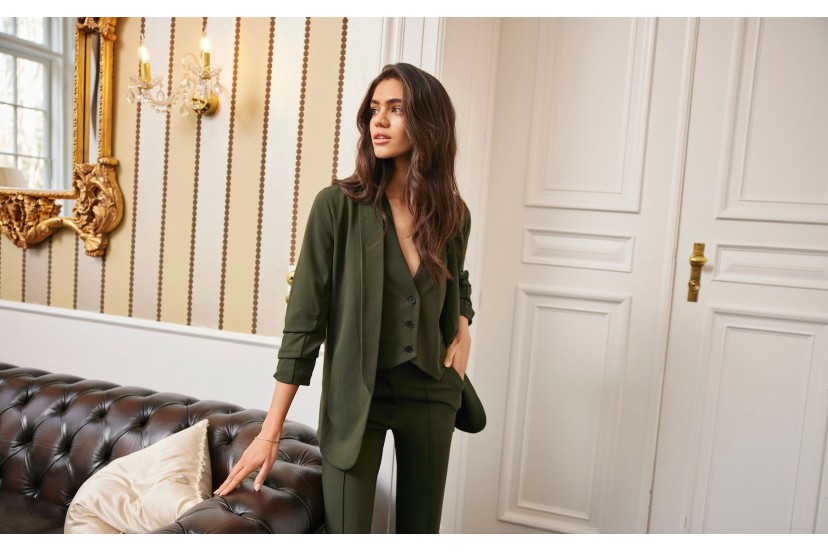 Subscribe to Newsletter
Subscribe to our newsletter and follow the news, promotions and special offers we have for you! You can cancel your subscription at any time.
The holidays are coming to an end and the days in a bikini and dresses on the beach or by the pool will have to be replaced by a return to routine.

Tips for a professional and elegant look
The moment is no longer exciting and when combined with the indecision of what to wear to return to the busy days, the desire becomes less and less. Choosing the right looks for the work environment is essential to convey professionalism and confidence, which is why we help you decide which key items are needed for an office wardrobe and to motivate you to return to work with more strength and dedication.
Women's tailoring: the office classics
Careful cutting and sewing results in elegant pieces that are well adjusted to the female silhouette. Normally associated with a clean and elegant look, they are always essential to convey seriousness and confidence in the work environment. Blazers, wide-leg trousers, shirts and straight-cut trousers are some of the models to consider when choosing more classic and formal uniforms.
Skirts and dresses: the necessary feminine touch

Other essential pieces are models with more fitted silhouettes or more feminine productions for elegant and sophisticated looks. The perfect examples of this are pleated skirts, pencil skirts and bodycon dresses. These models are considered fashion classics closely associated with the formal world, but in recent years they have gained versatility in other styles.
Jeans and basics: Models for all occasions

We know that jeans are already our second skin, just like a t-shirt or a basic top. In the production of executive looks, it is no different. The combination of iconic basics with more formal models, as we've seen above, are always a good option to create versatility and creativity in your looks. Furthermore, they also convey a good mood and comfort when working.
Practical and elegant accessories: Shopper bags

Popular for their versatility and practicality, shopper bags are also an office essential, as they have a functional use such as the wide opening to place and find everything you need for your day-to-day life. In addition to being a conscious alternative to plastic bags, they are a fashion classic that never goes out of trend and goes well with every environment and every outfit.
Mandatory accessories: classic shoes or sports shoes

The look is only complete with the ideal pair. It is very important to define the ideal footwear according to the work environment and the chosen production. If we opt for a more versatile and creative look like jeans or a t-shirt, sneakers will fit into a more relaxed and creative spirit. In the case of dresses and tailoring, it is important to maintain the formality of the production and, therefore, opt for more classic and elegant footwear.
Classic elegance of neutral tones

Neutral colors have a classic, timeless quality that transcends the periodicity of trends. In addition to being easily combined with other colors and pieces of clothing, they are also discreet but stand out for their sophistication and simplicity. They help project an image of confidence, professionalism and good taste.
More than tailoring, basics and neutral tones, what matters is that you feel confident and comfortable with your choice of clothes when you get back to your routine.
Article added to shopping bag